BMW Motorcycle diagnostic kit - OBDLink LX + BMW ICOM D 10 pin
BMW Motorcycle diagnostic kit - OBDLink LX + BMW ICOM D 10 pin
The BMW Motorcycle kit includes an OBDLink LX Bluetooth diagnostic device, suitable for use on an Android device (not compatible with Apple iOS!), and a 10-pin BMW ICOM D adapter cable to connect the OBDLink to your BMW motorcycle. In combination with the specially developed MotoScan app (not included, needs to be purchased separately!), this kit is capable of reading error codes from your BMW motorcycle and even performing a service reset. The MotoScan software can be purchased in the Google Play Store. In the detailed description at the bottom of the page, you will find the features and supported motorcycles.

This kit includes both the OBDLink LX and the 10-pin BMW ICOM D adapter cable. The ICOM D adapter cable is only needed for BMW motorcycles from the year 2019 and older.
Read more
Got a question about this product?
Our team is ready to answer all your questions.
FAQ
Contact us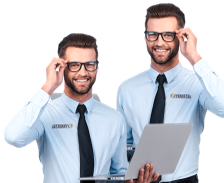 This BMW motorcycle kit, when used with the appropriate diagnostic software, can be connected to BMW motorcycles to read and erase engine data, reset service/maintenance, activate features, control actuators, etc. The functions the app has on your BMW motorcycle depend on the exact model of motorcycle you have. The OBDLink LX OBD interface is a MotoScan recognized interface. The OBDLink has been extensively tested and is reliably marked for communication with BMW motorcycles. Please note: this is a BMW diagnostic kit with hardware only. You need a compatible app to read the motorcycle. We recommend the MotoScan app for Android, which is available in the Google Play Store. You need to purchase the MotoScan app separately; it is not included with this hardware kit.

Below you will find an overview of all supported BMW engines.

C-Serie – K18 (C 600 Sport) – K19 (C 650 GT)

F-Serie – K70 (F 700 GS) – K71 (F 800 S, F 800 ST, F 800 GT) – K72 (F 650 GS, F 800 GS) – K75 (F 800 GS Adventure) – K73 (F 800 R) – R13 (F 650 GS, GS Dakar) – K14 (F 650 CS)

G-Serie – R13 (G 650 GS, G 650 GS Sertao) – K16 (G 450 X) – K15 (G 650 Xchallenge, Xmoto, Xcountry)

K-Serie – K40 (K 1200 S, K 1300 S) – K43 (K 1200 R. Sport, K 1300 R) – K44 (K 1200 GT, K 1300 GT) – K48 (K 1600 GT, K 1600 GL) – K589 (K 1100 RS, K 1100 LT) – K589 (K 1200 RS, K 1200 LT)

R-Serie – K50 (R 1200 GS) – K51 (R 1200 GS Adventure) – K52 (R 1200 RT) – K21 (R nineT) – K25 (R 1200 GS, R 1200 GS Adventure) – K26 (R 900 RT, R 1200 RT) – K27 (R 1200 R) – K28 (R 1200 ST) – K29 (R 1200 S, HP2 Sport) – K30 (R 1200 CL) – R21 (R 1150 GS, Adventure) – R22 (R 850 RT, R 1150 RT, R 1150 RS) – R28 ( R850 R, R 1150 R, Rockster) – 259C (R 850 C, R 1200 C, Montauk, Independet) – 259 (R 1100 S, R 1100 RS)
S-Serie - K42 (HP4) - K46 (S 1000 RR) - K46 MÜ2 (S 1000 RR) - K47 (S 1000 XR)
Husqvarna - TR650 Strada, Terra - Nuda 900, Nuda 900 R
Advantages & drawbacks
Extensive diagnostic options on BMW Motorcycles
Viewing live data
Component testing
Service reset functionalities
Coding
Only suitable for BMW motorcycles
Only works with a Motoscan app. This app must be purchased.
Specs summary
Manufacturer

BMW

Device properties

Bluetooth connectivity, Diagnostic device, Connect to Android devices, Connect to phone

Features

ABS, Controlling Actuators, Coding, Testing components, Clear fault codes, Component coding, Engine diagnostics, Reset motormanagement, Oil reset, Coding, Service reset
No reviews have been published.