OBDLink LX Bluetooth Interface
OBDLink LX Bluetooth Interface
The OBDLink LX is a Bluetooth OBD-II adapter that turns your smartphone, tablet or laptop into an advanced diagnostic scan tool, trip registration, and real-time performance monitor. The LX offers unparalleled performance, processing speed is up to 4x faster than other Bluetooth OBD2 interfaces. Because of these ultra-fast response times, you get more accurate measurements and more details in the graphs and virtual meters. In short, a versatile scan tool, supplied with OBDWiz and Scantool software. This interface is also compatible with other apps and programs, due to backwards compatibility with the ELM327 instruction set. Please note: this product does not work with Apple products such as iPhone or iPad. For this you need an MX+ variant. The OBDLink LX is suitable for use with the Motoscan app, for BMW motorcycles. This also requires the BMW ICOM D adapter cable, which can be found at the bottom of the page.
Read more
Got a question about this product?
Our team is ready to answer all your questions.
FAQ
Contact us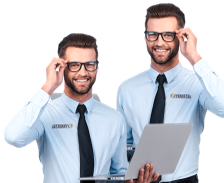 OBD2 data processing
The OBDLink LX is a conveniently priced and compact bluetooth OBD-II adapter for all OBD2 compatible vehicles and BMW motorcycles (excluding some hybrid and electric vehicles). The adapter can be used as a diagnostic device, trip logger, data logger and real time data monitor with dashboard functions. The OBDLink LX can process data much faster than competing models, allowing up to 300% more data to be processed per second. The BatterySaver (battery saving) technology, allows you to keep the adapter plugged in at all times, without draining the car battery. Please note that this product does not work with Apple products such as iPhone or iPad. For this you need an MX+ variant.
Security and OBD2 Software
Unlike regular bluetooth OBD interfaces, which constantly broadcast their presence via the bluetooth signal, and use an easy to guess 4 digit pin code, the OBD Link LX uses a unique security technique, consisting of multiple layers. This technique ensures that unauthorized users, cannot access the device and thus the data of your vehicle. The OBDLink LX supports the standard ELM327 instruction set, making it compatible with virtually all third-party (mobile) apps and software.
With the OBDLink LX bluetooth adapter, the full version of the OBDWiz software is included, as well as the OBDLink app for Android, but also works excellently with other software/apps, such as: DashCommand, OBD Doctor, ScanMaster, Torque, Motoscan etc. With the app and software you can do the following.
Applications:
Turning off the car's engine trouble light
Reading and erasing error codes (both generic and manufacturer specific)
Access to Freeze Frame information
Insight and graphs related to 90+ real time parameters
Creation of own digital (real time) dashboards
Measurement and display of fuel consumption
And much more!
Key features
Maximum vehicle compatibility (OBD2 compatible vehicles)
Suitable for BMW motorcycle diagnostics, in combination with ICOM D 10 pin adapter cable and Motoscan app
World's fastest bluetooth OBD-II adapter
Small design
Hacker-proof
Engine malfunction light reset
Automatic on and off switching
Free Android and Windows software
Compatible with third-party apps, such as Motoscan for BMW motorcycles, OBD Doctor, ScanMaster, Toque, Forscan, MultiECUscan, RaceChrono.
Free firmware updates
Advantages & drawbacks
Fully EOBD/OBD2 compatible
Live data and freeze frame display
Wireless via Bluetooth with an Android device
Can do everything an ELM327 can do
Free OBDLink app & OBDWiz software
Also works perfectly with other software programs, such as MultiECUscan, or OBD Doctor
Very good price/quality ratio
Only suitable for fault codes in the engine management with the supplied OBDLink app & OBDWiz software
Only suitable for connecting to Android devices and Windows, not for Apple
Often purchased together with...
Specs summary
Manufacturer

Abarth, Alfa Romeo, Aston Martin, Audi, BMW, Bentley, Chevrolet, Chrysler, Citroën, Dacia, Daihatsu, Dodge, Ferrari, Fiat, Ford EU, Ford USA, General Motors, Honda, Hyundai, Infiniti, Jaguar, Jeep, Kia, Lamborghini, Lancia, Land Rover, Lexus, Maserati, Mazda, Mercedes, Mini, Mitsubishi, Nissan, Opel, Peugeot, Porsche, Renault, Rolls-Royce, Saab, Seat, Skoda, Smart, Subaru, Suzuki, Tesla, Iveco, Toyota, Universeel, Volkswagen, Volvo

Device properties

Bluetooth connectivity, Free updates, Diagnostic device, Updates, Connect to Android devices, Connect to computer, Connecting to tablet, Connect to phone

Features

Adapter, Clear fault codes, Freeze frame, Interface, Live data, Engine diagnostics, Reset motormanagement, Scantool

Protocol

CAN, EOBD, ISO 9141, J1850 PWM, J1850 VPW, K-Line, KWP-2000, OBD2
No reviews have been published.