MultiECUscan bundle for Fiat, Alfa Romeo and Lancia
MultiECUscan bundle for Fiat, Alfa Romeo and Lancia
This bundle consists of the OBDLink SX USB and an adapter set required to work with MultiECUscan software. The software works with a license. The software and license are not provided by OBDLink, but can be purchased from MultiECUscan.
The combination of the OBLink SX, the adapter set and the MultiECUscan software allows you to fully read error codes from your Fiat, Alfa Romeo or Lancia and view live data. In addition to the diagnostic options, you can also reset adaptation values, perform proxi alignment, reset service, and control actuators and more.
Read more
Got a question about this product?
Our team is ready to answer all your questions.
FAQ
Contact us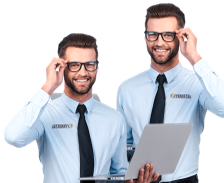 Hardware bundle for MultiECUscan
While the OBDLink SX is an interface that connects to a vehicle's OBD-II port, the MultiECUscan adapter cable set is a collection of cables specifically designed to work with the MultiECUscan software. These cables allow users to connect to various modules and systems in the vehicle that are not accessible with a standard OBD-II connector.
OBDLink SX:
The OBDLink SX is an advanced OBD-II (On-Board Diagnostics II) interface used to read diagnostic data from a vehicle. It allows users to read and clear trouble codes (also called DTCs or Diagnostic Trouble Codes), view real-time data and perform many other advanced functions previously only available to professional mechanics with expensive equipment.
Some features of the MultiECUscan adapter cable set are:
Versatility: Allows users to connect to different ECUs (Electronic Control Units) in the vehicle.
Specific diagnostics: Ideal for diagnosing problems in specific systems such as ABS, airbags, and more.
Compatibility: Works perfectly with the MultiECUscan software, enabling a wide range of diagnostic functions.
Together, the OBDLink SX and the MultiECUscan adapter cable set provide a powerful combination for vehicle diagnostics. While the OBDLink SX provides a general interface for basic diagnostics, the MultiECUscan cable kit allows users to delve deeper into specific vehicle systems in conjunction with the MultiECUscan software.

MultiECUscan software is essential software for anyone wanting in-depth diagnostic information and functionality for Fiat, Alfa Romeo and Lancia vehicles. Whether you are a professional who works with these brands every day, or an enthusiastic owner who likes to tinker with his car himself, MultiECUscan offers the tools and features you need to keep your vehicle in top condition. The MultiECUscan software is not included in this bundle and must be purchased separately from MultiECUscan in the form of a license.
Specs summary
Manufacturer

Alfa Romeo, Fiat, Lancia

Device properties

Diagnostic device, Connect to computer
No reviews have been published.