OBDLink MX+
Check your car with an OBDLink MX+; the youngest member of the OBDLink family. The MX + is the first OBD Link interface that can connect to Android, iOS and Windows via Bluetooth. In other words: now also available on Apple devices via Bluetooth. View the fault codes and data on your phone, tablet or laptop.The MX + can be used as a OBD2 device, but the OBDLink Cn also be used as a data logger, or to expand your dashboard. A lot of engine parameters (PID's) / sensor data can be displayed.
The OBDLink has a built-in license code, which activates the OBDLink app for the phone or tablet, and the OBDWiz software for the PC.The OBDLink interface is compatible with other software programs, due to its backwards compatibility with the ELM327 instruction set.
Works with OBD2 compliant vehicles: petrol cars from 2001 and newer and diesel cars from 2004 and newer.
Read more
Got a question about this product?
Our team is ready to answer all your questions.
FAQ
Contact us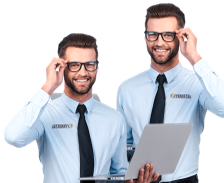 Thanks to the patented BatterySaver technique, you can leave the OBDLink MX + interface in the car after use. The new BatterySaver technique prevents the car from draining the battery. The OBDLink automatically goes into sleep mode as soon as the car is being turned off. Thus, the OBDLink does not consume any power. When you switch the car back on, the OBDLink receives a signal and restarts automatically. This technology makes the MX Plus adapter ideal for trip registration or to discover problems that are difficult to detect using the live data.
Works with Android, iOS (Apple) and Windows
Clear fault codes in the engine management
Works with petrol cars from 2001 and newer and diesel cars from 2004 and newer
Speed and stability using the STN chipset
Full support of the OBD2 protocol
Full support of the ELM327 command set
Free OBDWiz software included
Can also be used with software from other developers, such as: MultiECUscan, MotoScan, Forscan, Scan My Tesla, TM-Spy, Harry's Lap Timer and ScanMaster
Advantages & drawbacks
Easy to use
Free OBDLink app
Battery saver
Works on Apple and Android
Works with third party apps
Works with FORScan
Works with Bimmercode
Works with Scan My Tesla
Works with Motoscan
100% ELM327 compatible
Included app is limited to engine management
Often purchased together with...
Specs summary
Manufacturer

Abarth, Alfa Romeo, Aston Martin, Audi, BMW, Bentley, Chevrolet, Chrysler, Citroën, Dacia, Daihatsu, Dodge, Ferrari, Fiat, Ford EU, Ford USA, General Motors, Honda, Hyundai, Infiniti, Jaguar, Jeep, Kia, Lamborghini, Lancia, Land Rover, Lexus, Maserati, Mazda, Mercedes, Mini, Mitsubishi, Nissan, Opel, Peugeot, Porsche, Renault, Rolls-Royce, Saab, Seat, Skoda, Smart, Subaru, Suzuki, Tesla, Toyota, Universeel, Volkswagen, Volvo

Device properties

Bluetooth connectivity, Free updates, Diagnostic device, Connect to Android devices, Connecting to Apple devices, Connect to computer, Connecting to tablet, Connect to phone

Features

Clear fault codes, Freeze frame, Interface, O2 sensors, Live data, Engine diagnostics, Reset motormanagement, Scantool

Protocol

CAN, EOBD, ISO 9141, J1850 PWM, J1850 VPW, KWP-2000, OBD2
Alternative products
No reviews have been published.