Multi ECU Scan adaptercables (set)
Multi ECU Scan adaptercables (set)
This is a 6-piece adapter set for Multi ECU Scan. A must have for the Fiat, Lancia and Alfa Romeo hobbyist, with this adapter set you are able to access additional systems with a suitable Fiat interface. Wondering which combination you need for your car? Ask us!
Read more
Got a question about this product?
Our team is ready to answer all your questions.
FAQ
Contact us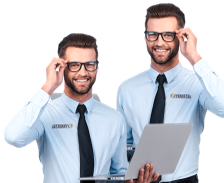 This adapter cable set is for use with MultiECUscan to access certain systems. This set is needed when you do not own a multiplexed interface.

The green adapter cable (Adapter 1) is for accessing abs and power steering modules
The red adapter cable (Adapter 2) is for accessing airbag modules
The yellow adapter cable (Adapter 3) is for accessing Canbus systems
The purple adapter cable (Adapter 4) is for accessing convertible roof and TPMS
The blue adapter cable (Adapter 5) is for accessing radio/navigation/multimedia, air conditioning
The gray adapter cable (Adapter 6) is for accessing the headlights, parking sensors

Note that in combination with this set you also need what is called an interface, such as an OBDLink or KKL interface.
Advantages & drawbacks
Allows access to certain systems on certain Fiat, Alfa Romeo and Lancia models
Only available as a set
Often purchased together with...
Specs summary
Manufacturer

Abarth, Alfa Romeo, Fiat, Lancia

Features

Adapter, Adapter cable
No reviews have been published.