Tesla Model S facelift & Model X diagnostic cable
Tesla Model S facelift & Model X diagnostic cable
The Tesla Model S facelift and X diagnostic cable is a 20 pin TDC adapter cable needed to connect a wireless OBD2 dongle. The Tesla Model S and Model X diagnostic cable is suitable for the facelift models from the year 2016 and before and in combination with the OBD2 dongle it allows you to read your Model S/X via an app, such as Scan My Tesla or TM-Spy. The diagnostic cable works on the Model S facelift and X models. Facelift (FL) models can be identified by the 20-pin diagnostic connector (Tesla Diagnostic Connector), found under the Media Control Unit (MCU).

It is recommended that this diagnostic cable be used with one of the OBDLink dongles listed below. The benefits of using the diagnostic cable, in conjunction with an OBDLink and the Scan My Tesla app are as follows:

✓ Quick check of your battery pack/battery condition
✓ Transparency in the operation of your Tesla
✓ Plug and play, easy installation
✓ Data viewable on your phone or tablet
✓ Available for Android and iOS (as of May 1, 2020)
✓ Safe to use; no unwanted changes are made to the Tesla
Read more
Got a question about this product?
Our team is ready to answer all your questions.
FAQ
Contact us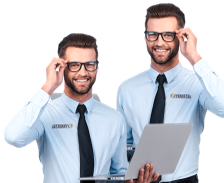 Tesla Model S facelift and Model X diagnostic cable
The Tesla Model S facelift and Model X diagnostic cable is an adapter needed to connect an OBDLink dongle. The Tesla diagnostic cable in combination with the OBD2 dongle allows you to read your Model S facelift or Model X via an app, such as Scan My Tesla or TM-Spy. The Model S facelift is available within Europe and also within the Netherlands from year of manufacture 2016. The facelift model Model S can be recognized by the LED headlights (previously xenon) and the different, much denser, front bumper and grill. The diagnostic cable therefore works on the Model S and Model X from year of manufacture 2016 to the present. The regulations of diagnostic plugs on electric vehicles are different from those on vehicles running on, say, diesel or gasoline. In the case of EVs, the manufacturer gets to decide what kind of diagnostic port they use in their car. If you want to view data from your Tesla, such as battery information, you will need the right accessories; a special diagnostic cable for a Model S/X, an OBDLink OBD2 dongle and a ScanMyTesla or TM-Spy app. All variants of both the Model X and S facelift are readable.
Important information for reading your Tesla Model S and X
The cable offered is a non-original Tesla Motors accessory, but it is a cable developed by us.
Installation of the cable should be done when the Tesla Model S or X is completely off for at least 10 minutes. This time is needed to properly shut down all systems. The same applies to removing the cable.
OBDLink LX/MX/MX+ works with the ScanMyTesla app for Android
OBDLink MX+ works with the ScanMyTesla app for iOS
Capabilities of the Scan My Tesla app in conjunction with the OBDLink and diagnostic cable
View many important (live) data such as:
Battery charge / voltage / current / temperatures
Electric drive train power / torque / temperatures
Battery life / estimated capacity / battery degradation / distance
12v current / voltage / temperature
Trip logging / Trip statistics / including charging
HVAC (Heating, ventilation, air conditioning, refrigeration) monitoring and measurements
Advantages & drawbacks
Quick check of your battery pack / battery condition
Transparency in the operation of your Tesla
Plug and play, easy installation
Data viewable on your phone or tablet
Available for Android and iOS
Safe to use; no unwanted changes are made to the Tesla
Tesla uses different connectors, first check carefully that this cable fits your Model S
Often purchased together with...
Specs summary
Manufacturer

Tesla

Features

Adapter, Adapter cable

Protocol

CAN, EOBD, OBD2
No reviews have been published.