OBD-2 Extension cable flat 16 pins 60cm
OBD-2 Extension cable flat 16 pins 60cm
Flat "low profile" OBD extension cable to neatly conceal equipment in or under the dashboard. Particularly suitable for data loggers, Bluetooth/WiFi adapters and vehicle trackers. Very useful for fleet owners! If you would like to order larger quantities, please contact us!
Read more
Got a question about this product?
Our team is ready to answer all your questions.
FAQ
Contact us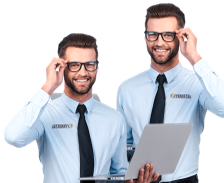 Flat 60cm OBD2 Extension Cable
This flat extension cable is especially great for neatly concealing an OBD2 logger or vehicle tracker, for example. With this flat OBD2 cable you can neatly close the cover for the OBD2 connection.
What are the features of the flat low profile OBD2 extension cable?
Flat connection
Cable is angled to save space
Flat cable
60cm long
Male/female
Advantages & drawbacks
Very flat connections and cable, making them very easy and neat to conceal
Cable/plug is angled to save space
Length of 60cm
Often purchased together with...
Specs summary
Features

Adapter, Extension cable
No reviews have been published.