OBD2 Extension cable 16 pins 100cm
OBD2 Extension cable 16 pins 100cm
The extension cable can be used on a standard OBD2 connector to extend the cable at the diagnostic device. If the OBD connector hinders while driving, the connection can be moved to another location using the extension cable. For example, it helps to get a stronger signal by moving the wireless diagnostic device, if the signal is not strong enough when the connector is too far below the steering wheel.
Read more
Got a question about this product?
Our team is ready to answer all your questions.
FAQ
Contact us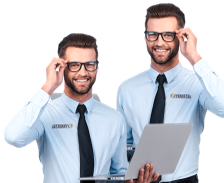 OBD2 extension cable 100cm straight
When the OBD port in your car is not easily accessible, the cable from your diagnostic equipment is not long enough, or the signal from the wireless readout device is not good, you can use an extension cable to fix the problem. To allow for long-term use, the 100cm extension cable is ruggedly constructed. Both the connectors and the cable are made of quality material.
What are the specifications of the OBD extension cable straight?
Type: OBD2 male to female
Connector: straight, 16 pin to 16 pin (standard OBD2 connector)
Cable length: 100 cm
What gets delivered?
You get a 100cm extension cable, suitable for an OBD2 connection.
Advantages & drawbacks
The location of the OBD connection can be changed with this cable, making it easier to access
With this extension cable you can make the cable so long that you can also use the diagnostic tool outside the car
Too long and stiff to be able to conceal properly
No reviews have been published.